Ecommerce website development
At Coders Mutant, we understand that eCommerce development is about more than just building a website. It's about creating an online presence that reflects your brand's unique personality and engages customers in a way that drives conversions. We take a holistic approach to eCommerce development, working with you to create an eCommerce strategy that aligns with your business goals. Whether you're looking to increase sales, improve customer loyalty, or expand into new markets, we can help you achieve success. Our team of eCommerce experts will work with you to develop a custom eCommerce solution that meets the specific needs of your business.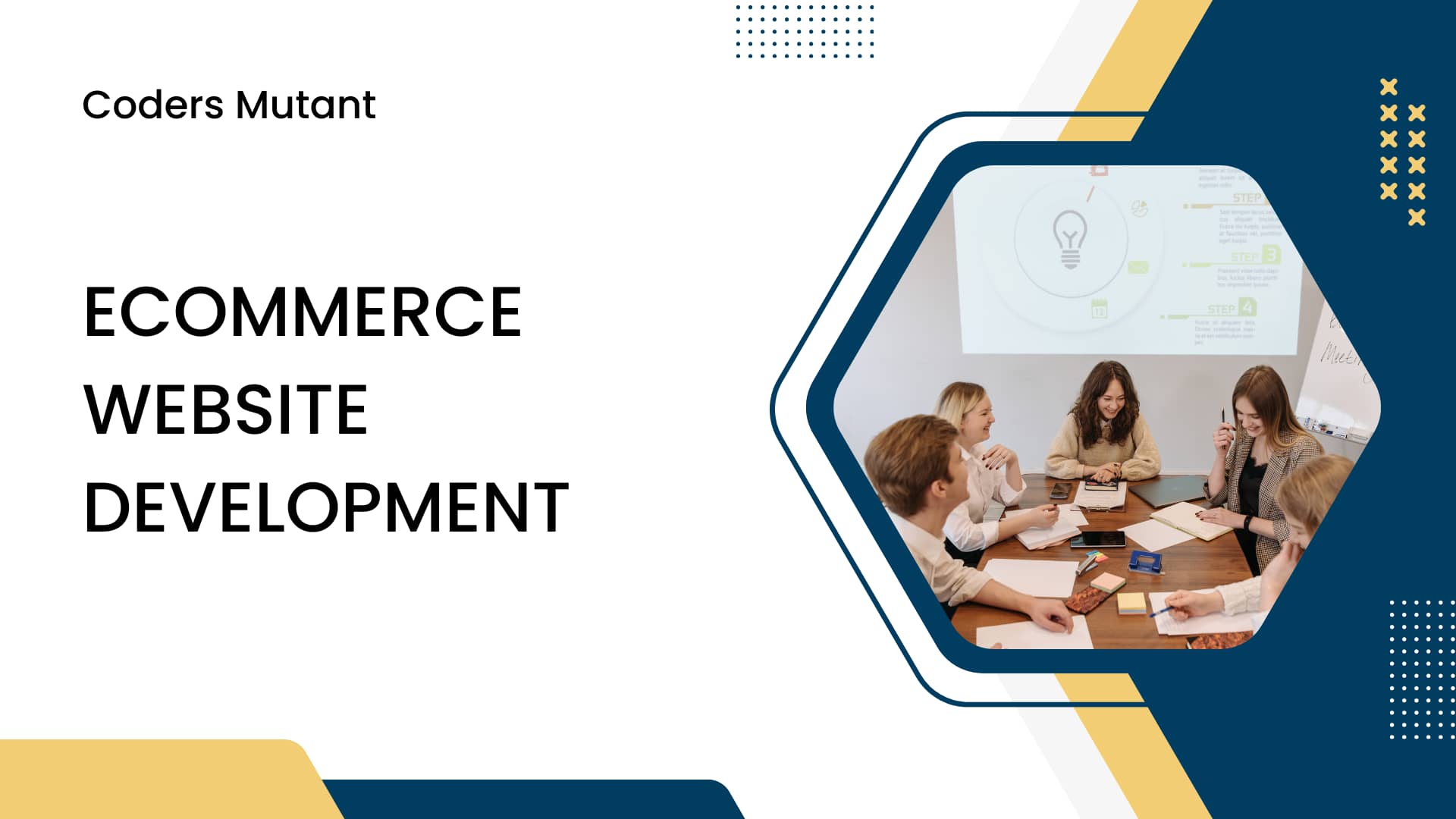 Technologies you can use for development of your eCommerce website
When it comes to developing an eCommerce website, there are various technologies available to choose from.
Some of the most popular options include:
Magento: An open-source eCommerce platform that offers a wide range of features and is highly customizable.
Shopify: A cloud-based eCommerce platform that is easy to set up and use, and offers a wide range of templates and apps.
WooCommerce: A free, open-source plugin for WordPress that allows users to easily create an eCommerce website.
BigCommerce: A cloud-based eCommerce platform that offers a wide range of features and integrations with popular payment gateways.
All of these technologies have their own pros and cons and it's important to choose one that fits your business needs and budget. It's also important to choose a technology that can be easily scaled as your business grows.
Our ecommerce website development service
Our team of experienced web developers is dedicated to creating custom, user-friendly ecommerce websites that will help drive sales and increase revenue for your business.
Our ecommerce website development services include:
Custom design and development: We will work with you to create a unique and visually appealing design that reflects your brand and meets the needs of your target audience.
Secure payment gateway integration: We will integrate a secure payment gateway into your website to ensure that all transactions are safe and secure.
Inventory management: Our ecommerce websites include inventory management tools that allow you to easily track and update your stock levels.
Customer accounts: We will include a feature that enables customers to create an account and track their orders.
Mobile-responsive design: All of our ecommerce websites are designed to be mobile-friendly and responsive, ensuring that they look great and function smoothly on any device.
SEO optimization: We will optimize your ecommerce website for search engines to increase visibility and drive more traffic to your site.
We use technologies like Shopify, Magento, BigCommerce, Wix, WordPress with WooCommerce, custom-built solutions, or headless eCommerce depending on your need and budget.
We are committed to providing our clients with high-quality, professional ecommerce websites that will help them achieve their online goals. Contact us today to discuss your ecommerce project and see how we can help take your business to the next level.
Get a quote for ecommerce website development