Shopify website development
Shopify is an e-commerce platform that allows users to create, manage and grow their own online shop. Shopify website development provides a comprehensive suite of tools for businesses to get setup online quickly and efficiently. With Shopify, users can customize their shop with numerous themes and templates, design logos and banners for their store, create product listings as well as accept payments from customers.
The advantages of using Shopify are its ease of use for creating a professional looking store without the need for programming or web design expertise. It has an extensive library of products and services available to help business owners build successful online stores. Additionally, the platform offers reliable hosting services that keep your store running smoothly no matter how many visitors it receives. Finally, you have access to powerful analytics tools which provide valuable insights into customer behaviour so you can make more informed decisions about your business strategies.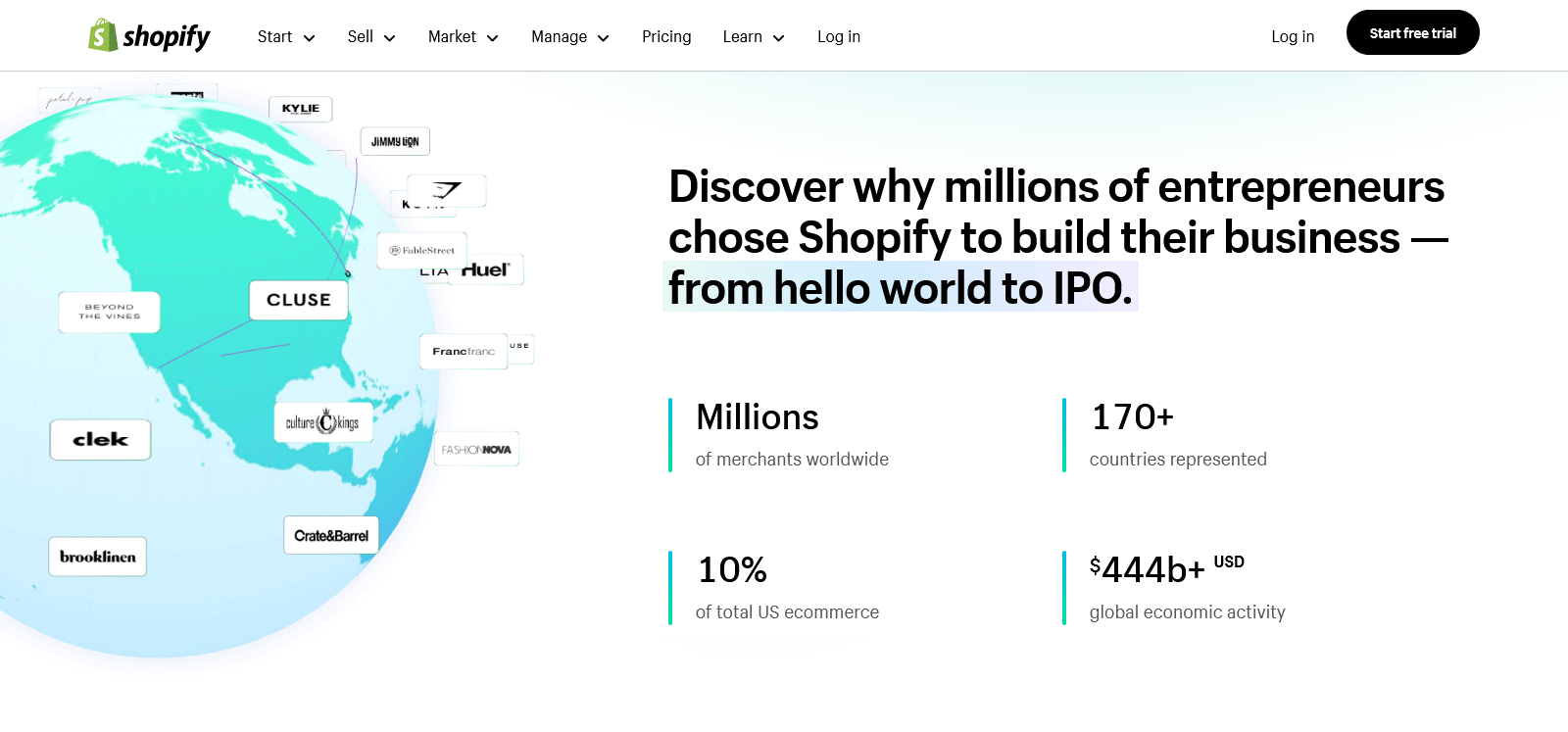 Benefits of using shopify
Shopify is the leading eCommerce platform for website development, allowing businesses to create an online presence and reach a wide range of customers. With its intuitive design tools, business owners have access to hundreds of features that make it easy to sell products or services online. Shopify offers a number of key benefits that make it the perfect choice for entrepreneurs looking to launch their own eCommerce website.
Shopify provides users with an array of templates and themes that can be easily tailored to suit individual needs. This makes it much easier for businesses to create a unique look and feel for their website without needing any coding knowledge. Additionally, Shopify's built-in SEO tools help ensure that stores get maximum visibility in search engine results. This ensures higher traffic and increased sales opportunities.
One of the biggest benefits of Shopify development tools is that they are completely customizable, allowing you to tailor your website according to your unique requirements. With drag and drop options, you can make changes easily and quickly without coding skills or technical expertise. Furthermore, Shopify also offers excellent customer support so that you can get help whenever you need it during the website design process.
From marketing tools to order management systems, the app store contains over 3,200 apps from independent developers across the web. Each app is designed to help streamline and automate the day-to-day operations associated with running a successful online business. Shopify apps make it easy to embed videos and reviews on product pages, access customer data insights, track inventory levels and much more — helping businesses save time while increasing sales in the process.
Shopify SEO integration makes it easy to optimize your website for the best search engine results. From adding meta tags and descriptions to setting up redirects and optimizing page titles, Shopify has the tools needed to make sure your dedicated shop looks as good on search engine result pages (SERP) as it does in person. Additionally, you can add blog content to boost organic traffic and use Shopify's analytics tracking feature to monitor keyword performance over time.
Our Shopify website development services
We are a team of experienced developers who specialize in creating and maintaining Shopify websites. We have a proven track record of delivering high-quality, scalable and user-friendly websites for our clients. We understand that every business is unique and strive to create a website that is tailored to your specific needs.
One of the key benefits of working with us is our expertise in Shopify. We have a deep understanding of the platform, its features and limitations, and can leverage this knowledge to create a website that is tailored to your specific needs. We are also well-versed in the latest e-commerce trends and best practices, so you can be sure that your website will be up-to-date and competitive.
In addition to development, we also offer ongoing maintenance and support services to ensure that your website stays up and running smoothly. We can also help with SEO optimization, marketing, and analytics to help you make data-driven decisions to grow your online business.
Get a quote for shopify website development